Club's Owner / General Sponsor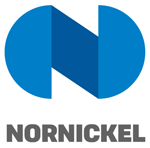 Nornickel
Nornickel is Russia's leading metals and mining company and one of the world's largest high-grade nickel and palladium producers. The Company also produces silver, gold, iridium, ruthenium, selenium, tellurium and sulphur.
Nornickel has long been providing comprehensive support to Russian sports and actively helping junior and varsity athletes reach new heights. It promotes Olympic educational programmes, including those aimed at nurturing talent for the domestic sports industry.
By endorsing sporting initiatives, promoting sports among the general public and encouraging a healthy lifestyle as part of its sustainable development, Nornickel contributes to the future of the country. The Company is the general partner of the XXIX Winter Universiade 2019 in Krasnoyarsk, the Russian Ice Hockey Federation, partner of the Russia's national football team and the Russian Football Union, the Russian Olympic Committee, the Legends Cup ice hockey tournament, the All Russian Federation of DanceSport and Acrobatic Rock'n'Roll, the Russian Curling Federation, the International University Sports Federation (FISU), the Night Hockey League, the World Legends Hockey League, the Russian Futsal Association, Sochi Autodrom, the Futsal to Polar Region Schools project, and the Curling Arctic Cup; it also owns the CSKA professional basketball club and the Norilsk Nickel futsal club.
The Company provides funding for sports infrastructure development, maintenance and upgrade across its footprint, as well as financial support for a wide range of sporting events and championships.